Expand your business and keep the track of every single deal. Wizorbit Inventory Management software manages the online and offline orders. It is now GST ready to enable end to end tracking. Call Now 966 055 6213 to have the demo and simplify your business.
Tutor Profile
Student Information
eWallet for fees
Complete Audit Management
Messaging System
Access for Parents
Simplified Scheduling
Grade book and Report Card Generation
Assignment creation and submission
If you have some specific needs not listed above, sure enough we may also provides that too. Just call and get a customized service.
Benefits:-
Professional In-house
Estd. since 2010
Bespoke Solutions
Prompt Support
Responsive Interface
Leading Edge technology
Easy Payment options
Call Now 966 055 6213
Our Work Process
Just 4 Steps!

Call Now 966 055 6213
or
Request a quote

Get In Touch
Share your Requirement.

Planning and Design
Get a detailed plan with milestone.

Development
Transparent development with progress tracking.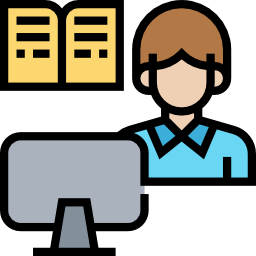 Solution Delivered
Final setup and Launch.