We follow Agile Software Development Techniques (Scrum) to: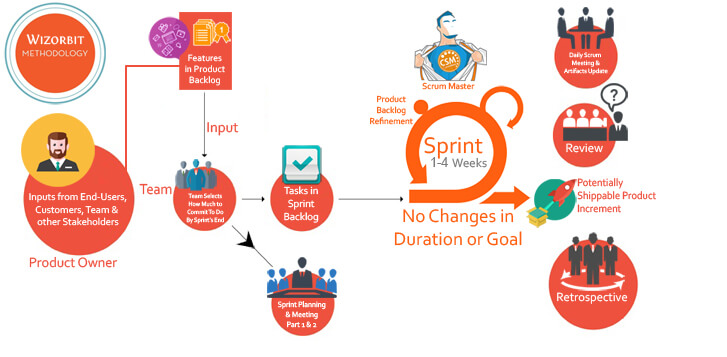 Reduce the calendar time to implement new features or enhancements.
Iteratively and incrementally develop systems and products when requirements are rapidly changing.
Improve communication and maximize coordination during all phases of the project.
Maximize productivity.
Detect and remove anything that gets in the way of developing and delivering products.
Provide a high-visibility of the real project progress to all stakeholders.
Enable you to 'touch and feel' functional pieces of software (your product that is being developed) at regular intervals of time.
And most of all, provide you with a high-quality product in the shortest amount of time while being extremely flexible to any changing requirements.
This should enable you to:
Go to market' much faster than your competitors.
Increase your market share, or enhance your productivity!